Capital market company Deutsche Börse has signed a 10-year cloud adoption partnership with Google Cloud.
The new partnership will see Google Cloud become Frankfurt-based Deutsche Börse's preferred cloud partner for the next decade in order to develop Deutsche's digital securities platform D7, as well as to jointly deploy a customized data mesh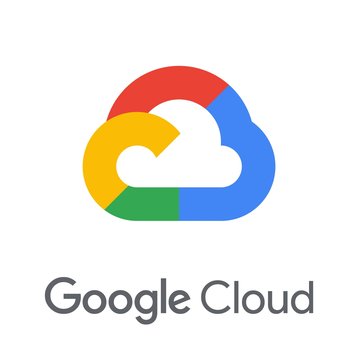 The company said the announcement is a significant step in Deutsche Börse's hybrid multi-cloud strategy, and is hoped to 'enhance the groups' cloud adoption and efficiency'.
"Innovation and technological advancements are at the core of Deutsche Börse Group's DNA," said Theodor Weimer, CEO, Deutsche Börse.
"To trailblaze changing market environments, and not only meet but also anticipate customer demand, it is key to couple our financial services expertise with the technological prowess of a true market heavyweight. Our deep market infrastructure understanding, coupled with Google Cloud's technology expertise and scale, will drive tangible success for our business and broader financial markets."
Part of the contract will see Google Cloud assisting with the group's D7 digital securities services platform. The platform will reportedly handle 'end-to-end processing of digital securities linked to existing legacy environments while also providing for interoperability with new environments based on distributed ledger technology.'
The D7 platform will be based on Google Cloud and will offer a data analytics layer powered by Google Cloud's BigQuery and Analytics Hub.
Furthermore, Google Cloud is providing Deutsche Börse with a cloud-native Digital Assets Business Platform which will combine centralized and decentralized financial infrastructure to deliver 'crypto spot and derivatives' products. The two companies will also work on a data mesh for Deutsche Börse.
"Exchanges sit at the epicenter of the financial ecosystem and have an increasingly important role to play to drive the future of market innovation and efficiencies," said Thomas Kurian, CEO of Google Cloud. "Our partnership with Deutsche Börse Group underscores the wide range of opportunities and benefits that secure and reliable cloud technology, data analytics, and AI can create for market participants."
Deutsche Börse is an international exchange organization and market infrastructure provider, covering the entire financial market transaction process chain, and providing IT solutions and systems around the world.
Deutsche Börse has had a long-standing dalliance with the cloud. In 2013, the company established the Deutsche Börse Cloud Exchange with Zimory GmbH. In 2018 the company announced its 'Roadmap 2020,' of which a key element was expanding investments in technology, including cloud computing. In the Roadmap, the company pledged to invest €270 million ($290m) in key technologies, of which €70m ($70m) was to go towards cloud computing and robotics. The actual split of this investment was not noted.
In 2019, Deutsche Börse signed a contract with Microsoft Azure and another with Google Cloud as part of its ongoing hybrid IT solution. It is unclear what proportion of the company's applications have been virtualized to date.