More details about Facebook's mega data center in Ireland have been revealed in a planning permission submitted to the Meath County Council this week.
The first phase of the facility in Clonee, just a 30 minute drive from Dublin, will comprise eight data halls across two buildings, designed to consume as much as 72MW of power.
The entire project is expected to cost the social networking giant around €200 million.
This will become the second data center campus outside the US that Facebook will own outright, following a number of facilities in Luleå, Sweden, which are currently being expanded. Facebook also runs its services out of wholesale data centers built and managed by third parties.
Building big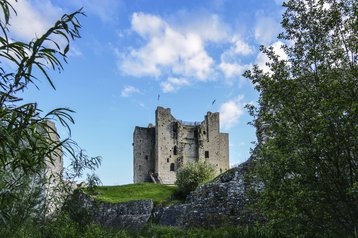 Rumors about a potential development in Clonee emerged in May. Now, it has been confirmed that Facebook plans an expansive data center campus on a 200-acre piece of land. It will be constructed in two phases, and could take up to a decade to fill.
Phase one will deliver two buildings with a gross floor area of 50,800 square meters, including eight data halls and office space. Phase two will add another building with four more data halls. The entire campus is expected to employ around 100 staff – something that suggests that, just like the facility in Luleå, the one in Clonee will be highly automatized.
According to Meath Chronicle, a recently established company called Runways Information Services Limited, based in Dublin, has announced its intention to apply for permission to build the data centers.
A separate planning application has been submitted to An Bord Pleanála, proposing the construction of a 220 kV substation and associated connections to the local power grid.
But it's not just Facebook that looks to expand its operations in Ireland. Last week, Microsoft asked for permission to build its fifth data center on the existing West Dublin campus. Meanwhile Apple will be spending €850 million on a massive data center in a forest in Galloway.