PC and server maker Dell, which went private in a $25 billion deal two years ago, is looking to borrow enough money to buy EMC, the storage and security giant valued at $52 billion.
Dell is asking banks to lend it $40 billion, to pull off what would be the largest ever merger in the tech industry, according to reports by Reuters, the Financial Times and the Wall Street Journal. The company's aim is to grow further away from its roots in PCs, and add in the enterprise tech of EMC, which also includes a controlling interest in virtualization company VMware.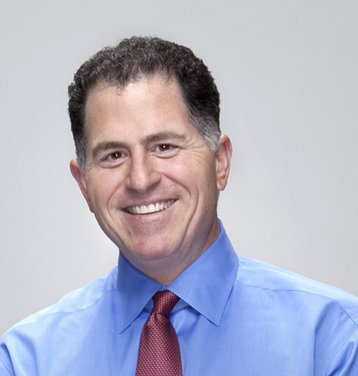 EMC - merge or fragment?
The odds may be against the deal being completed. But ironically, the idea has come up a year after EMC fought off pressure from investors wanting to break the company up, and two years after Michael Dell succeeded in taking Dell public, against the wishes of its own investors. In recent years, "activist investor" Elliott Management has argued for the breakup of EMC, while Dell faced opposition from Carl Icahn.
If a merger happened, there might still be pressure to break up some elements of EMC. Commentators have continued to suggest that VMware, whose cloud and virtualization software is independent of hardware, would be better off on its own, so a spin-off for VMware would be a strong possibility. 
As the news emerged, EMC's shares went up (by 4.3 percent at one stage), having been on a downward trend this year. VMware's separately-traded shares went down (by 6.2 percent).
Reuters found some sources predicting that Dell would need to find $58 billion in total to buy the company, but said it was too soon to put a price on the tech giant. The VMware factor will be very significant, as EMC's stake in the firm is valued at $28 billion. 
One interesting possibility might be backing from Microsoft, which also backed the Dell buyout. 
Dell, meanwhile, has about $12 billion of debt, and last month announced a heavily-financed $125 billion plan to expand in China, which includes a joint venture with local firm Kingsoft. 
One year ago, it emerged that EMC and HP had attempted to merge, but talks broke down.