Industry giant Dell Technologies has confirmed rumors that it is considering going public or selling itself to VMware, but the company also stated that it may continue "maintaining the status quo," in a Schedule 13D filing to the United States Securities and Exchange Commission.
Rumors broke out a fortnight ago suggesting that the company's board of directors was seeking ways of increasing profitability, faced with operating losses, rising debt, having failed to meet cost saving and performance targets, and in light of stagnating PC sales.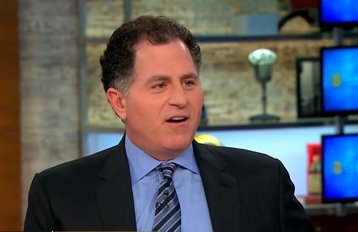 Cards against chest
Options included an initial public offering, or the company's sale to VMware, a public company of which Dell Technologies owns 80 percent, obtained with the acquisition of EMC in 2016. This would enable Dell to issue shares without having to go through the process of a formal listing.
The company, however, has ruled out any "sale to a third party of Dell Technologies" or VMware.
It also stated that "the Reporting Persons have not determined which, if any, potential business opportunity to pursue and there can be no assurance that any potential business opportunity will be pursued, the terms thereof, or whether, if pursued, any such business opportunity would be consummated."
Commenting on Dell's statement, VMware's CEO Pat Gelsinger said that the company is "not in a position to speculate on the outcome of Dell's evaluation of potential business opportunities."
Paul Sagan, lead director on the board of VMware, was seeking to reassure stockholders following a drop in VMware's share price by $32.67 per unit after rumors of a potential acquisition deal broke out.
"The VMware Board of Directors is committed to creating value for, and protecting the interests of, all stockholders," he said.
"The Board of Directors follows sound corporate governance practices, and will continue to do so in connection with any potential transaction involving our controlling stockholders. We are fortunate to have on the Board experienced independent directors who will continue to act in the best interests of all VMware stockholders."