Microsoft has announced that first servers developed as part of Project Olympus – an open source hardware initiative launched under the auspices of the Open Compute Project – are now available as commercial products.
Project Olympus aims to create cheap, functional data center hardware that could serve as the backbone for the company's Azure public cloud business. The scope of the project includes not just servers, but also racks, power supplies and other power distribution equipment.
The first vendors to come out with Olympus-based products are Taiwan's Wiwynn and US-based Zt Systems.
The announcement was made by Kushagra Vaid, general manager of Azure Hardware Infrastructure at Microsoft, at the DCD Zettastructure conference in London.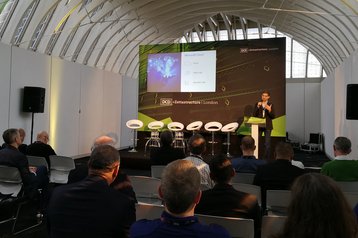 A year later
According to Vaid, Project Olympus servers are being deployed in production across Azure data centers and since the end of October, have been available to public cloud customers in all regions as the new 'Fv2' virtual machines - the fastest VMs in Azure.
Now, any business can buy the same type of 'vanity-free' or 'white box' servers to deploy in their own data centers.
"OCP is all about providing you with choices," Vaid said during his keynote. "The hardware is open source, and it should give you choice so you can pick your favorite supplier amongst different sets of categories.
"The designs are now available for commercial purposes: you can buy evaluation kits and try them out yourself. Two of our first solution providers are Wiwynn and Zt Systems – they are OCP solution providers."
Project Olympus was originally announced a year ago, as the infrastructure stack designed primarily for the needs of hyperscale cloud operators.
What made it different from the rest of OCP initiatives is Microsoft donated its blueprints to the community when they were approximately 50 percent complete, much earlier in the cycle than any previous OCP project - something that was inspired by the development process used in open source software.
Olympus has since signed up an impressive number of partners, including chipmakers like Intel, AMD and Cavium, component vendors like Broadcom, Mellanox, Samsung, SK Hynix, Rittal and Schneider Electric, and server builders like Dell, HPE, Quanta and Inspur.