DCD has welcomed a pool of entries across the APAC region from various industries and sectors for the upcoming DCD>Awards, Asia Pacific. If you want to be considered for an award, you have until June 4 to get your entry in.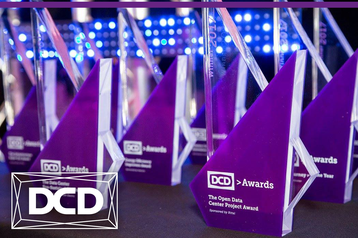 The DCD Awards represents the region's ultimate multimedia showcase of the best and brightest of people, projects and innovation that the industry has to offer.
"We are now in our 5th year of the Awards in the Asia Pacific. Every year they have identified and highlighted the innovation, skills and sheer hard work that is driving the industry forward across the Asia Pacific region. The very high demands that growing numbers of consumers, expanding economies and new technologies are putting on data centers places a premium on all these qualities. If you feel that your company demonstrates these qualities, we would very much welcome your entry into these Awards", explains Tom Winter, Managing Director – APAC, DCD.
There are six award categories that will be open for industry entry:
Cloud Migration of the Year awarded for innovative and pioneering approaches to cloud adoption.
Datacenter Operations Team of the Year presented for team work in delivering special tasks or purposes in the data center environment at any point in its life-cycle.
Design Team of the Year to recognise truly innovative approaches to new data center design which demonstrate the value of the design team dynamic.
Living at the Edge awarded for the most unique and innovative approach to housing IT at the customer edge.
The Smart Data Center - a new Award category for this region to award the project that best exemplifies software-defined automation in any aspect of the true SDDC.
Energy Efficiency Improvers - for any project that has improved the energy efficiency of a single or group of facilities.
Entrants have until 5pm Monday, June 4 (Singapore, China ST) to submit their entry. Finalists will be announced on July 20 and the final ceremony and gala dinner will be held as part of conference DCD>South East Asia in Singapore on Tuesday, September 11 2018. Judging will be conducted by a panel of 24 recognised experts and practitioners from across the Asia Pacific region.
"We are proud to continue showcasing the stories which epitomise the pioneering spirit & innovative thinking behind the projects, people and teams making this critical industry great across the Asia Pacific. Please join us in doing so," added Tom Winter.
For further details on categories, eligibility criteria and how to enter please visit the DCD>Awards Asia Pacific website.