Data center infrastructure management (DCIM) software vendor Nlyte has announced a product which monitors server and CPU utilization.
Nlyte System Utilization Monitoring (N-SUM) captures detailed usage information in real-time and should enable even more efficient data center operations, when combined with the existing power and cooling monitoring, and virtualization information provided by Nlyte's Platinum edition.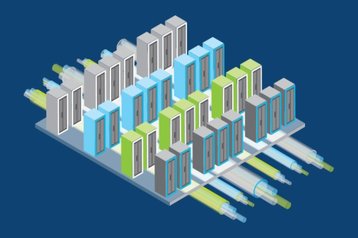 Real time information
DCIM services have generally concentrated on the cooling and power side of the data center, and this release gives Nlyte more ability to understand what is happening on the IT side, Nlyte CMO Mark Gaydos told DCD at the DCD Webscale event in San Francisco.
The product can poll tens of thousands of servers to produce detailed reports showing utilization and connection data at the global, site room and rack level.
"One important function will be spotting zombie servers," Gaydos said. Finding and switching off idle IT equipment can save large amounts of power in a data center.
"It's important for all IT and facility managers to have a comprehensive view of all critical data points affecting infrastructure performance," said Robert Neave, Nlyte co-founder and CTO.
The product is available now to new and existing customers. Pricing will depend on the amount of equipment being monitored by the installation, Gaydos said.