Load bank maker ComRent has launched a new product designed to help data center builders test their facilities by simulating modern IT loads. 
The Precision 18kW slots into any rack, mimicking the power use and heat output of a rackfull of servers, with greater control, to mimic the characteristics of virtualized data center hardware. The system was announced at DatacenterDynamics' Webscale event in San Jose this week. 
Simulated emission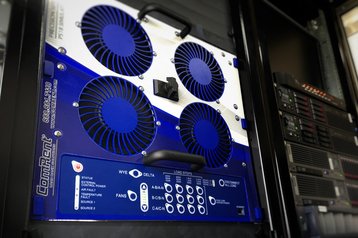 Load banks are essentially heaters and fans in a rack-mountable form-factor, which can be placed into a newly-installed data center's racks to simulate the operation of the eventual IT kit, in order to make sure that the cooling systems operate properly.
The Precision 18kW incorporates remote management and the ability to transfer loads between different racks, and also mimic the use of diferent kinds of power supplies, ComRent's product management VP Joe Morin told DCD.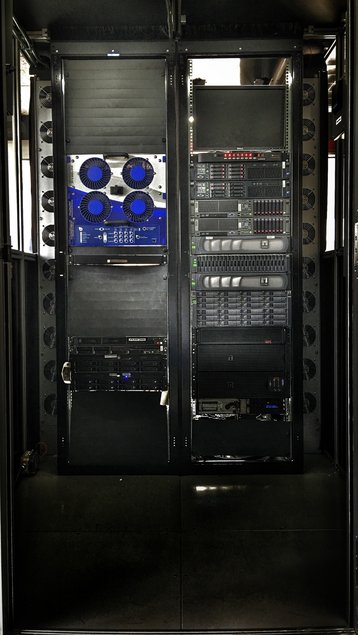 Up to 100 load banks can be managed and monitored from a single remote system. The system can switch loads from primary to redundant power supplies, and includes a delta/wye configurable switch for two operating modes.
"The future of data center load bank commissioning is improving thermal and mechanical operations," said Doug May, ComRent president and CEO.
The unit can be installed quickly with guide pins and a locking mechanism, and incliudes a passive airflow baffle to prevent hot and cold air mixing between aisles when the unit is off, so aisle temperatures can be kept stable while the data center is commissioned.
There is a temperature feedback loop, so the data center builder can get data for how to configure eventual IT systems. The units have been tested by Intertek, a leading Total Quality Assurance provider to industries worldwide.