Across the world, nations are going dark. Countries, fearful of their own populations, are cutting their citizens off from the net in an effort to quell protests and stifle free speech.
For the cover feature of the latest issue of DCD Magazine, we talk to protesters in Hong Kong who fear the end of the open web, journalists in Kashmir who have gone months without a connection, Estonian cyber security professionals preparing for a Russian invasion, the CTO of Cloudflare, CEO of ThousandEyes, researchers from around the world tracking everything from Indian protests to Russian cyber laws - and more.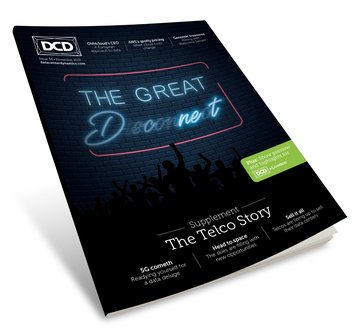 Vive la différence
Elsewhere in the magazine, we talk to OVHcloud's CEO Michel Paulin about building a cloud for Europe. Control over personal data, suspicion of government surveillance, and sovereign storage laws all form the crux of the company's pitch to customers.
Amazon's spotty pricing
AWS said they were making pricing smoother. It ended up more expensive and less predictable.
Mining genomes
We head to Wellcome Sanger Institute's data center to learn what it takes to sequence DNA at scale.
Building a home for AI
Prepare for high-density workloads of the future, today.
The Telco supplement
A special supplement delving into all things telco - from 5G and Edge, to the CORD initiative, to space-based Internet. Plus, learn about fiber's renaissance and why telcos are selling off their data centers
And much more!
Virginia's land dilemma, Uptime on downtime, the promise of battery storage, the latest news, and more.
We're busy making the next issue, but are always eager to hear your views, tips, and suggestions for the magazine at [email protected]
---