DCD, working with EUDCA (European Data Centre Association), organized a six-day program of events in November for European data center key players. The events included the first European Tech Day in Beijing and the European Data Center Pavilion at the DCD>Hyperscale China 2017 flagship event.
There are significant opportunities for European players in China, as the country's infrastructure expands to meet growing demands. The specially-arranged tour was designed to give visiting European data center operators opportunities to explore partnerships, including the European Tech Day showcase, and visits hosted by China Unicom, JD.com, Baidu, Daily Tech and Dr. Peng.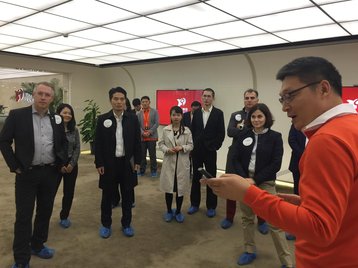 Expanding co-operation
"DCD is very excited to facilitate cooperation between China and Europe to the mutual benefit of both parties," said Dan Scarbrough, co-founder at DCD. "We are planning on expanding this activity in 2018 by helping Chinese organizations to navigate their integrated infrastructure requirements in other regions and providing a platform for international companies to do business in and with China."
"We are really excited for EUDCA's presence during DCD Hyperscale event in Beijing and the first European Tech Day in China. Through the event and a number of face to face meetings, we managed to create a significant link between European data center providers and Chinese businesses. The rise of China in the global exchange of goods and services, and the enforcement of the EU General Data Protection Regulation (GDPR) in May 2018, create a significant opportunity and our continuing collaboration with DCD will help EUDCA members exploit this opportunity." said Apostolos Kakkos, Chairman of European Data Centre Association (EUDCA).
China's infrastructure set for powerful expansion
According to the latest market reports, worldwide data center and cloud IT infrastructure spend grew 9.2 percent to US$32.6 billion in 2016, and the China market was a main driver for this huge increase.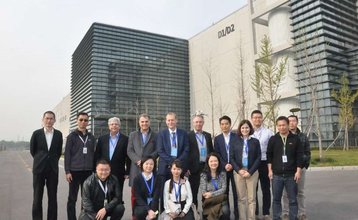 In China, Big Data has become one of the most significant technology trends with huge potential, and the amount of data in China is expected to reach 8 Zettabyte (ZB), by 2020 - which will be 20 percent of total global data, by 2020. China is set to increase by more than 50 percent over the next five year period in both big data and business analytics revenue.
 This growth is driving a very fast data center build out and refresh rate. The domestic market is valued at US$33.67 billion in 2017 and has a predicted CAGR of 13 percent between now and 2020.