IT consumerisation trends, IoT and Big Data are pushing storage environments to a new level, driving organisations to deploy a mix of storage solutions in their data center capable of supporting various applications in order to keep up with the demands of the modern world. At the same time, consumers are increasingly concerned about privacy in the backdrop of recent high profile data breaches.
DCD at CeBIT, the second annual partnership between DatacenterDynamics and Deutsche Messe AG, is set to explore the emerging global market requirements for localised cloud storage services, which are especially critical in Germany and Europe where legal compliance and security remain top requirements.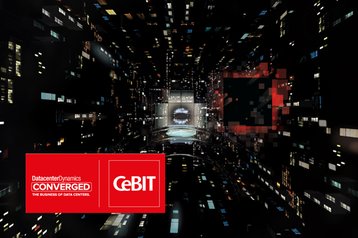 With Europe's recent tough data protection legislations and the overruling of the Safe Harbour Agreement, international companies are looking to expand their European data center footprint. Within the EU, Germany is emerging as the preferred location due to the country's Federal Data Protection Act and good connectivity.
Simultaneously hybrid IT environments are gaining momentum in Germany as IT leaders are realising the business benefits whilst becoming more confident with outsourcing parts of their IT to the cloud.
"Hybrid IT infrastructure is being rapidly deployed as IT leaders are increasingly under pressure to solve critical data storage and scalability challenges and avoid hardware lock-in whilst staying compliant. Europe's data protection laws provide a major opportunity for "Made Locally" IT infrastructure services" says Rene Buest, Cloud Practice Lead at Crisp Research, who will be speaking at the event.
Can an agnostic storage platform be the answer to the Zettabyte era?
Cloud backup and data storage is gaining momentum in Germany and Europe due to the increased productivity and significant cost savings in the age of connected living. With the uptake of the hybrid cloud, organisations need the right data on the right storage tier at the right time to meet changing business demands, which ultimately drives the demand for a storage-agnostic-platform for storage infrastructure.
Lance Smith, the CEO of Steve Wozniak-backed start-up venture Primary Data, is joining the stage in 2016 to outline the company's innovative storage-agnostic platform for storage infrastructure and how this new technology will help bring the industry a step closer towards the software-defined data center.
Commenting on the emerging virtualised platform technology, which aims to connect different storage systems for seamless data migration between storage tiers, Smith says "data virtualisation is set to deliver breakthrough efficiency that will completely transform modern data centers. Technology in this space is evolving, enabling IT leaders to manage their data rather than the silos".
Programme to include flash arrays, hyperconvergence, open, and software-defined storage
Flash storage is making its way to the data center, offering unique advantages. But is flash the ultimate storage solution, or will some other technology impact flash the same way flash did to disk? And what is the state of developing technologies such as hyper-converged, software-defined and hyperscale storage?
"The event is set to bring together top industry experts across storage, virtualisation, hyperconvergence and hybrid cloud solutions. The stages, situated in the middle of the exhibition area in Hall 12, represent a platform which connects IT visionaries and stakeholders from international and regional organisations, enabling them to discover new innovations and exchange best practices on the delivery of IT services in a hyper-connected, digital world" says George Rockett, CEO & Co-Founder of DatacenterDynamics
Register today! More information on the conference programme and the expo can be found online and more detailed requests for information can be directed to Merima Dzanic