DatacenterDynamics has announced a partnership with the Uptime Institute, which will see the two organizations collaborate on more than two dozen data center infrastructure events worldwide.
Under the terms of the agreement, Uptime will provide content for DCD's conference series throughout 2018, starting with Bangkok in February.
"We are pleased to take our collaboration with DCD to a new level, as our global event partner," said Lee Kirby, president of Uptime Institute. "The combination of DatacenterDynamics and Uptime Institute brings together tremendous intellectual assets and production capabilities. It is a perfect complementary relationship between the industry's two strongest providers."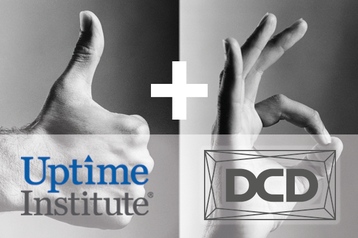 Knowledge exchange
Uptime Institute is an American organization owned by the 451 Group that develops standards and benchmarks for design, build and operation of data centers. It is responsible for the popular Tier certification scheme, which evaluates fault-tolerance of data centers and is administered by a network of critical infrastructure experts. Over the past 20 years, the Institute has awarded more than 1,000 Tier certifications in over 80 countries.
Every year, DCD runs 25 data center events across Asia, Africa, Europe, Middle East and the Americas, and its media business reaches almost a million data center professionals.
As part of the partnership, Uptime and its sister organization – the recently established Uptime Institute Research Group - will provide original content and expert speakers for DCD events. The partners will also create additional in-depth pre-conference sessions and hold workshops in select locations.
As a result, DCD events will offer an even more extensive and detailed look at the industry, with up-to-date information from one of the most trusted names in the data center business.
"For more than a dozen years, we have enjoyed a productive informal relationship with Uptime Institute," said George Rockett, CEO and Founder of DatacenterDynamics. "By joining forces more strategically, we will benefit data center operators and technology vendors by producing events that are even more informed, with better content and networking opportunities. This tight collaboration will yield the industry's must-attend events in all major markets around the world."
"Both Uptime Institute, from a content leadership standpoint, and DCD, as one of the premier event producers, have provided valuable business advantages for data center owners and operators for many years," commented Chris Crosby, CEO and founder of Compass Datacenters.
"This is a logical pairing of two of the data center industry's primary information sources. The value added by this combination to 2018 events should enhance the experience for attendees."