Atlanta-based cloud and colocation provider DC Blox is building an edge data center in Birmingham, Alabama, set inside a former Trinity Steel plant.
The first phase of the project will offer 31,000 square feet of space and up to 5MW of power capacity by early 2019. The 27-acre plot of land will also host a "technology and innovation campus."
"In addition to utilizing a long-vacant property in our city and transforming the surrounding neighborhood, this will serve as the company's flagship data center and a tool to attract further business to the area," said Randall Woodfin, the Mayor of Birmingham.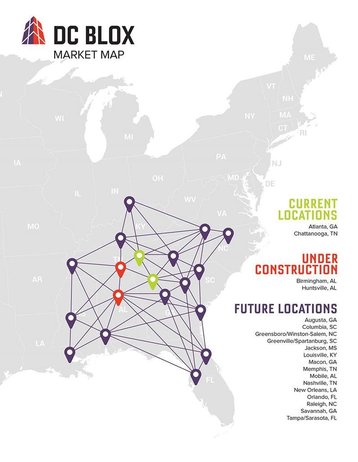 Data is the new… steel?

DC Blox owns and operates data centers in Atlanta and Chattanooga, and has another facility under construction in Huntsville – all linked by its own fiber optic network.
The company is particularly interested in edge markets in the Southeastern US that have a high population but are underserved by major data center operators. Its next facility will be located in downtown Birmingham, the most populous city in Alabama.
"The Birmingham data center campus will unquestionably be our flagship property, capable of scaling to over 200,000 square feet of secure, government-grade data center space," said Jeff Uphues, CEO of DC Blox.
"We believe this site will be a highly compelling alternative in the Southeast to Atlanta for enterprise, hyperscale cloud, Software-as-a-Service, government, network and content providers. It's our focus to create a multi-purpose innovation campus with collaborative workspaces worthy of housing global technology companies and academia dedicated to research and collaboration."
Disused industrial buildings like the Trinity Steel plant are perfect for data centers, with high ceilings, reinforced floors, freight elevators and other features originally designed to handle heavy machinery.
According to an analysis prepared by the Center for Business and Economic Research at the University of Alabama, economic impact of this project on the state is estimated to be around $99 million, more than $80 million of which will be spent in Jefferson County.
"The significant investment being made by DC BLOX to open this data center in Birmingham will not only create high-paying jobs, but also bring an exciting new chapter to a neighborhood in the city with a long industrial history," Alabama Governor Kay Ivey said.
"We're committed to positioning Alabama for a technology-focused future and look forward to working with the company to accelerate that process."