Datum Datacentres, based in Farnborough UK has added direct connectivity to the Amazon Web Services (AWS) and Microsoft Azure public clouds.
The firms colocation space, 40 miles from London and just outside the M25, now offers Datum Cloud Connect, which uses the AWS Direct Connect and Azure ExpressRoute options, for better performance and reliability. Farnborough is also home to one of Ark Data Centres' facilities.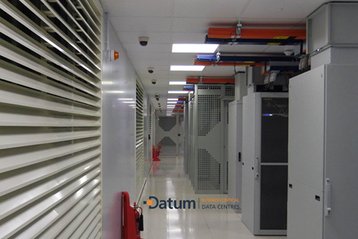 Automatic provisioning
"The high throughput, low latency secure connections link into AWS EU West and Microsoft Azure North Europe regions offering significant performance improvements over public Internet connections," said Dominic Phillips, managing director, Datum. "Enterprise clients can access automated, provisioning of cloud services from multiple providers whilst network and cloud service providers can both aggregate traffic and reduce time to market for new offerings."
Part of the Attenda IT Services group, Datum pitches its colocation data centers to organizations wanting  are trusted and secure environments. The Farnborough facility (FRN1) has pressurized free cooling, and reliable power (with a 100 percent SLA). It promises "government-grade" security and can deliver 30kW per rack as standard. 
It is accredited to ISO 9001, 27001 and 50001, as well as PCI DSS, DCA Class 3 and conforms to the EU Code of Conduct for data centers.