DataGryd, the operator of New York City's largest data center by footprint, has appointed a new chief executive officer.
Thomas Brown will take over the responsibilities of the company's president and CEO, after leading the content, cable and data center segments within Windstream's wholesale business unit. Prior to that, Brown spent a decade at FiberNet Telecom in sales and marketing.
He replaces founder Peter Feldman, who has been appointed as CEO of Indiana NAP, a new company which plans to build two data center projects - a 100,000 square foot (9,290 sq m) facility on the border of Indiana and Illinois, which it hopes to eventually expand to 500,000 square feet, and a second data center close to downtown Chicago.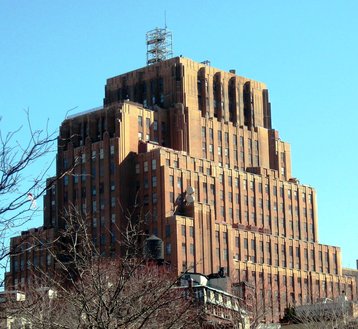 Phase 2
"I am thrilled for the opportunity to join DataGryd's exceptional team as we work together to acquire a new wave of customers seeking customized wholesale and colocation solutions," Brown said.
"With the largest single footprint data center available in New York, DataGryd has displayed extraordinary leadership within New York City's telecommunications community. I believe my extensive experience in sales and revenue generation will enable me to effectively lead the company toward continued growth and success."
Jon Deluca, senior management advisor to DataGryd, added: "It is with great pleasure that we welcome Tom Brown as DataGryd's new CEO. He brings a tremendous amount of experience in market development, which we know will be an immediate asset to guiding DataGryd into its next phase of customer acquisition and revenue generation."
The company plans to lease an additional 60,000 square feet (5,574 sq m) of data center space over the next 18 to 24 months. DataGryd currently offers 120,000 square feet (11,148 sq m) of colocation space from its 60 Hudson Street facility in Lower Manhattan.
60 Hudson Street, formerly the headquarters of Western Union, is a major carrier hotel and is home to several data center companies, including Equinix, Digital Realty and Zayo.