French operator Data4 is connecting its data centers to each other and to other operators, using InterCloud, a provider of cloud connectivity.
Data4, whose operations center on a large campus south of Paris, and other sites including Milan and Luxembourg, says the partnership will turn its data centers into "a single virtual data center", and also let their customers build hybrid IT and multi-cloud configurations, by linking to 100 cloud providers and major European Internet exchange points over private networks, not the public Internet.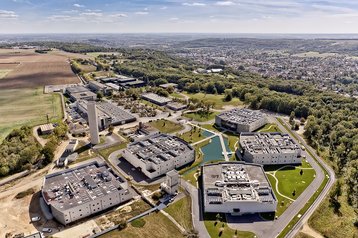 New exchanges
The announcement comes at a time when data center operators are increasingly offering interconnections to other providers, and hosting an ecosystem within their own space. 
Large players such as Equinix offer this in the form of so-called International Business Exchanges, but others are partnering with network providers, such as the Digital Realty deal with Megaport to offer 
"Today's data center has to be a welcoming platform for corporate IT that provides companies with a multitude of services, allowing them to manage their multiple cloud and Internet components," said Olivier Micheli, Data4 Group CEO.
Speaking to DCD late in 2016, Data4's commercial officer Adam Levine said this kind of deal could potentially displace the traditional Internet exchange, by offering  privileged links to any Internet services or location.
InterCloud will link all the Data4 campuses with a fully redundant Ethernet network, so clients can potentially access a much larger private company network, linking through to any data center where the cloud solution they want is hosted. The arrangement provides service-level agreements (SLAs), so services like Amazon Web Services, Microsoft Azure, Microsoft Office 365, IBM Softlayer, Google Cloud, VMware VCloud Air or Salesforce can be used securely within the company's network without passing through the Internet, says Data4.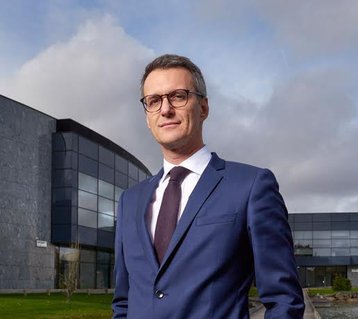 For example, a Data4 client in France can connect their servers to private AWS resources located in London directly through an end-to-end private and secured connection, while connecting to a SoftLayer bare metal server resource in Frankfurt. The company promises this service is available in a completely agnostic way, regardless of which DATA4 campus the client starts from. They can also have direct connections to large Internet eXchange peering centers such as MIX, FRANCEIX, AMSIX, DECIX, LINX, and LU-CIX.
"Our vocation is to bypass the public Internet to bring online applications and cloud computing resources to companies in a secure way," said Jérôme Dilouya, InterCloud CEO. "Through our partnership, companies hosted by Data4 will have direct, private, high-quality access to cloud resources and Internet exchange points." 
The Data4 campus South of Paris was originally an Alcatel research site, but the French electronics giant spun off Data4 as a joint venture with Colony Capital. The original site has access to up to 100MW of power and could grow to 45,000 sq m of space. 
Six buildings are live, and have four halls on two floors, with redundant power and cooling.