A data center in the Silicon Valley owned by Japanese conglomerate Fujitsu has recently suffered a power outage, bringing a number of cloud services offline.
According to an email seen by the Network World, the outage began on 22 August, with some customers reporting that its effects persisted for several days afterwards.
The issue was caused by a failure of the power transmission equipment, but it's not clear why the power loss wasn't immediately compensated for by redundant systems.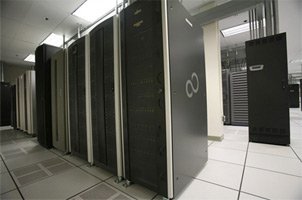 Questions remain
Fujitsu's massive data center in Sunnyvale, California offers 32,000 square feet of raised floor space and up to 5.5MW of power.
It was the first facility in the Silicon Valley to deploy hydrogen fuel cells to provide a portion of its power – currently around 14 percent of the power consumed by the data center is self-generated.
The campus recently finished a "multi-million dollar" upgrade and features five emergency diesel generators and eight UPS systems. But even all this extra hardware couldn't save it from what Fujitsu described as a "major transformer station failure".
The impacted services included the Fujitsu TPS5 public cloud, the Fujitsu private hosted cloud as well as other infrastructure services.
"Fujitsu immediately notified customers and provided support to minimize impact," said the company in a statement.
And yet, a customer quoted by Network World said the problems persisted for several days after the issue first came to light.
According to research by power distribution specialist Eaton, California suffered more power outages than any other US state in 2014. The company calculated that power outages cost the US economy $150 billion in damages annually.