2023 will see more data center investment than the previous year, according to a new report from CBRE.
According to research conducted by CBRE in its 2023 Investment Sentiment Survey, we can expect 89 percent of investors in the data center industry to up their spending this year, after a relatively slow 2022.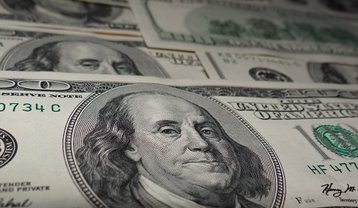 Of those who responded to the survey, 85 percent have set aside more than $100 million for the data center sector, and 32 percent have allocated over $500 million. The majority of interest is directed to turnkey hyperscalers, beating powered shell investments for the first time.
Relative to investors' assets under management (AUM), 37 percent currently have less than five percent of their portfolio in data centers, and this is set to go down to 16 percent of investors within the next five years.
This predicted increase suggests that the industry is bouncing back after a financially challenging year, though the extent of investment expected is variable by region.
As a result of uncertain macroeconomic conditions and rising interest rates, H2 of 2022 and Q1 of 2023 have been slow in terms of investment offerings for North America. The overall asset volume has decreased year-on-year by around 26 percent to $3.6 billion.
Many investors are reluctant to sell due to the lack of core offerings coming to market and waiting for lower interest rates. However, the increasing demand and cost of development will put pressure on companies to monetize their existing assets.
Kristina Metzger, executive vice president and leader of CBRE data center capital markets said: "Development and value-add opportunities remain robust in the current environment as investors look to capitalize on strong tenant demand and significant rental rate growth. While tighter financial conditions have reduced total core investment offerings to the market, we expect activity will begin to increase as operators seek capital to fund robust development pipelines."
Similarly, across Europe, the Middle East, and Africa, 2022 was a slow year, with asset-level trades totaling $344.8 million, a 70 percent reduction on 2021. This was, again, related to the current economic situation, with higher borrowing costs and a dislocation in the debt markets due to inflation.
As a result, CBRE has found that across EMEA, demand has increased for assets worth $110 million or less, as these are less reliant on debt.
"Despite the exceptionally strong occupier market, the European data center investment market witnessed low transaction volumes in 2022 due to the strong macro market headwinds," said Paul Mortlock, CBRE's European data center capital markets team lead.
"The European market has now reached a period of stabilization with CBRE expecting an increase in activity as investor confidence returns."
A similar dip in investment was experienced across Asia Pacific, with investment levels at their lowest since 2019 due to concerns about a recession. Asia Pacific's total investment for 2022 reached $1.4 billion and was notably used in emerging markets including India.
On a significantly different trajectory, is Latin America. Unlike other regions, Latin America experienced a growth in investor interest.
In addition, the interest in Edge computing for the region has led to a rapid increase in land values. CBRE has found that there is increased activity across Brazil in Brasilia, Fortaleza, and Porto Alegreas due to the expense in the country's main markets. Peru is experiencing a similar uptick in investment.