A group of artists based in the UK has finished shooting an unusual documentary about data centers.
The People's Cloud explains how the global IT networks work, while simultaneously exploring the aesthetic qualities of computer rooms.
The film features several European data centers, as well as with interviews with infrastructure experts from organizations like Equinix, Verne Global, The Amsterdam Internet Exchange and Subsea Cables UK.
Its entire soundtrack has been composed from the sounds produced by servers, power and cooling equipment.
Where the cloud lives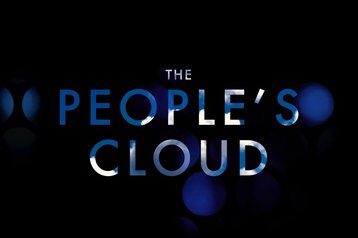 The People's Cloud is directed by Matt Parker, an audiovisual artist and composer currently doing a PhD at the London College of Communication.
Parker told DatacenterDynamics that he came up with the idea for The People's Cloud a couple of years ago, while he was helping his mother find her old pictures. She wasn't sure whether the images were stored on the computer or in the cloud, with one of potential dozens of cloud storage providers.
Parker realized that even though his mother was using cloud services, she knew little about the industry that made these services possible. He decided to try and capture the essence of data centers in a documentary.
The 54 minute feature looks at the impact cloud services have on the lives of ordinary people. More importantly, it looks at the physical footprint of the cloud – the data centers, the networks that connect them and the professionals who maintain them.
"There's a combination of interviewing people and discussing how things work, so there is a factual aspect to it," said Parker.
"And then the film tries to go from this literal story and turn your attention towards this, I suppose, more artistic intervention into the spaces. I guess I'm trying to blur the boundaries between factual documentary and artwork."
The sound of the cloud
Special care has been given to the sounds made by the IT, power and cooling equipment. Parker's previous work includes The Imitation Archive, set to the sound of vintage calculators, and Turbulence in the Chamber, based on recordings made in a small data center.
"As an artist, my main practice is with sound," he said. "Something that I've done often in my previous work is making field recordings of places or objects and then manipulating them to try and extract a story about that place or object."
Parker says he gets annoyed when film, TV and even marketing materials portray data centers as nearly silent: in reality, they produce "loud and powerful noise that never stops".
The People's Cloud is due to be released during summer 2016.
Do you agree with Matt about the sound of data centers? We're happy to hear your data center if you want to share the sound with us