After recently building a 232,000 square foot data center in Northern Virginia in under six months, colocation provider CyrusOne has built a nine megawatt data hall at its San Antonio II data center in a similar timeframe.
The San Antonio II data center, which offers access to the CyrusOne's National Internet Exchange (IX) platform, is expected to total 372,000 square feet after completion of the second phase.
CyrusOne, two, three and done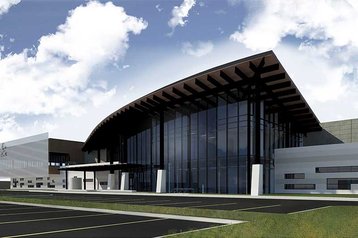 "The cloud market is experiencing a whirlwind of growth and demand, testing even the most agile cloud service providers and enterprises to meet highly aggressive time-to-market requirements," said CyrusOne's president and CEO Gary Wojtaszek.
"High-growth firms simply cannot afford to put their mission-critical projects at risk due to long data center development timelines. CyrusOne is uniquely capable of supporting customers' ambitious growth plans due to our rapid build times using Massively Modular engineering and innovative data center solutions."
CTO Kevin Timmons added: "Due to the growing demand for colocation services in San Antonio, CyrusOne is continuously engaging in new developments for space and power."
"Our customers recognize that each day their project is delayed waiting for a data center to be constructed translates to significant dollars in forgone revenue. Through our Massively Modular engineering approach, CyrusOne is able to optimize materials sourcing to enable just-in-time data-hall inventory to meet customers' most dynamic infrastructure expansions, providing for fluid and efficient businesses growth."
CyrusOne operates more than 30 data centers in the United States, Europe, and Asia. The company has grown significantly in recent years, and is already building a San Antonio III data center.