The Caribbean island of Curacao is to get a new telecoms operator after TeraMobil was granted a concession for telecommunications in the local market.
TeraMobil's planned entrance into the market was confirmed by Curacao's minister of transport, traffic, and spatial planning, Charles Cooper.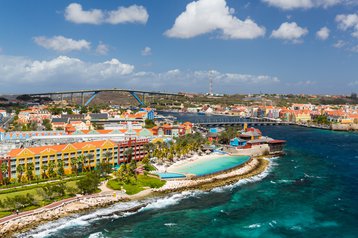 Cooper confirmed to the local media that TeraMobil will be able to provide mobile telephony and Internet services to the country.
It means that the new telco will be able to enter into contracts with customers, while transmission towers may be set up. Cooper adds that TeraMobil can enter into agreements to use existing towers.
The government wants to promote competition within the telecoms market, with TeraMobil set to take on established names in the country, including Digicel, and UTS (Chippie).
Cooper adds that a proposed national decree could make it easier for customers to switch operators while keeping the same phone number.
It's unclear who is being TeraMobil and there is no information available online. Flow and Digicel are currently providers to the island, which is a constituent country of the Netherlands.
Local utility company Aqualectra is also in the process of setting up a new telecoms company, called Aquatel, which is aiming to begin operations towards the end of next year.