Crown Castle has said it will cut 15 percent of its entire workforce.
The Houston-based telecommunications infrastructure company announced the cuts as part of a restructuring plan.
It follows the company recently cutting $90 million in expected services revenues from its full-year 2023 financial forecast.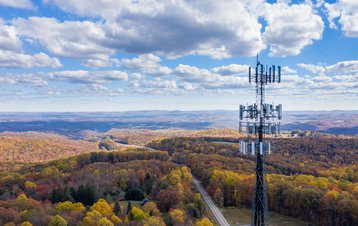 Crown Castle employs approximately 5,000 employees, meaning that around 750 jobs are expected to be lost.
The business has close to 100 offices across the US but is set to reduce this amount as part of the restructuring.
In the SEC filing earlier this week, Crown Castle also stated that it will be "discontinuing installation services as a product offering within the Towers segment while continuing to offer site development services (also referred to as pre-construction services) on company towers, and consolidating office space."
Crown Castle said it expects to incur charges of $120 million as part of the restructuring during the third and fourth quarters of 2023. It's not been confirmed which roles will be impacted in the business.
These charges will include expenditures consisting primarily of employee severance and other one-time termination benefits, said the company.
Crown Castle currently operates more than 40,000 telecom towers and 85,000 route miles of fiber across the US.