Corning has continued its journey up in the cloud data center market with the takeover of Alliance Fiber Optic Products (AFOP), a manufacturer of high performance components and integrated modules for the optical networking equipment.
Corning expects the acquisition to expand its market access to data center operators and OEMs. The merger will also broaden Corning's presence in Asia through AFOP's manufacturing and development links in China and Taiwan.
The deal involves $305 million in cash for all of the outstanding common shares of AFOP at $18.50 per share. The boards of directors of both companies have approved the transaction, which is expected to be completed in the second quarter of this year. The completion is subject to the satisfaction of customary closing conditions.
Optical expertise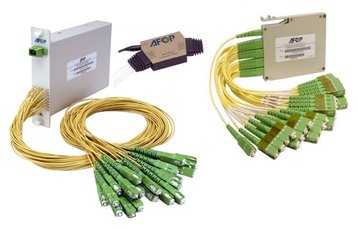 Peter C Chang, AFOP founder and CEO, said, "We believe Corning's scale provides an excellent platform for our products to access a broader customer base and drive a higher level of growth than we would be able to achieve as a standalone company."
The offer price represents a 32 percent premium to the one month average closing price prior to the announcement, and a 20 percent premium to the closing price on 7 April, 2016.
Clark S Kinlin, executive vice president of Corning Optical Communications, commented, "Combining AFOP's components expertise with Corning's broad portfolio of connectivity solutions further strengthens our position in the high-growth, cloud data-center market segment."
Corning expects the addition of AFOP to gradually increase its earnings per share during the first year. The tender offer is expected to commence within the next 10 business days.