CoreSite Realty is to expand its data center capacity in Northern Virginia by a possible 660,000 sq ft (61,000 sq m) after the purchase of a 22-acre industrial park.
The deal to buy Sunrise Technology Park (STP) in Reston will cost $60 million, and places the company under binding agreement to develop the campus.
CoreSite will invest an estimated $500 million to construct the facility in multiple phases.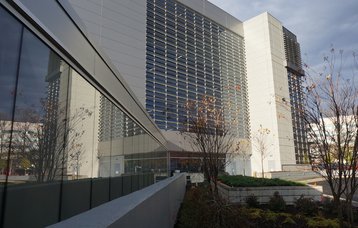 Reston realty
The company already operates a 390,000 colocation data center in Reston. Full completion of the STP expansion would take capacity to well over 1 million sq ft (930,000 sq ft)
Phase 1 of the STP project will see redevelopment of a 48,000 sq ft industrial building into a data center, building a 92,000 sq ft data center shell, and building a 92,000 sq ft structure to house infrastructure that will support the requirements of the completed campus.
The first phase will be started in Q3 2017, with a planned completion date of Q2 2018.
The company then expects to extend capacity at the campus according to customer demand, with the possibility of final build-out costs reaching a sum of $500 million.
"We believe that our Reston campus presents a nexus of robust, protected, low-latency network rings serving the market, while providing diversity from Ashburn," said Tom Ray, president and chief executive at CoreSite.
"Additionally, we believe that the planned acquisition of the STP site will provide opportunities for CoreSite to continue its successful history of providing build-to-suit and wholesale datacentre solutions for customers with larger requirements.
"With the planned acquisition, we believe that CoreSite will be well-positioned for sustained growth in the important Northern Virginia market."