Huawei has rolled out the latest version of its full-stack private cloud platform, FusionCloud 6.5, and launched a distributed, cloud-based storage system for enterprise customers, called Fusion Storage.
The company calls its private cloud an "AI-enhanced" solution, adding high-powered processing capabilities to its existing converged resource pool, hosting cloud and hybrid cloud services.
Carving out its share of cloud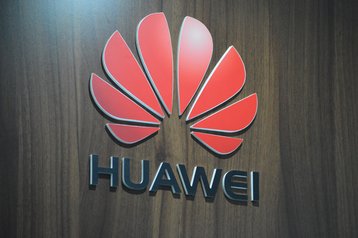 Like FusionCloud 6.3, the latest version promises automated heterogenous computing and all-flash storage integration, active-active disaster recovery, seamless migration between public and private clouds, as well as support for Huawei Cloud services, its operating system – FusionSphere - and management through APIs.
Meanwhile, FusionStorage can either be run on standard hardware, "covering all major models from mainstream vendors," or on Huawei's own, combining HDD and SSD storage.
The service is said to have elastic, large-scale expansion capabilities - supporting up to 4,096 nodes per cluster- with object, block and file storage on-demand, guaranteed I/O latency of 300 microseconds, thanks to its use of parallel processing, and six nines of availability.
Huawei claims that with FusionStorage, it has become the world's only cloud storage provider with asynchronous replication technology to meet standard recovery point objectives.
Despite being one of the world's biggest server manufacturers, Huawei launched its cloud division relatively late; it has since doubled down on the technology, offering an array of public, private and hybrid cloud solutions.
But as AWS, Azure and Google Compute Platform steam ahead in the public cloud market, Huawei is unlikely to ever compete at their scale. At this year's Cloud Connect event in Shanghai, Bruno Zhang, Huawei's cloud business CTO, explained that the company would instead focus on certain aspects of the market. He stated that Huawei's priority "is not to be in the top three or the top five cloud providers. Huawei's objective is to be cloud-centric, helping customers reach their business ends and achieve customer satisfaction. Ranking will come as a natural result but that isn't the aim at the beginning."
The division, which strayed from the company's core telecommunications market, was launched "because Huawei sensed the opportunity of the Cloud 2.0 era," he said.
Look out for more DCD coverage of Huawei's cloud strategy and its plans to develop its AI capabilities in the next few days.