Networking and colocation provider Cologix has increased its credit facility to $255 million in order to support expansions and acquisitions in North America.
The company already runs 21 data centers, serving key 'Tier 2' markets in the US and Canada.
"This financing augments Cologix's robust balance sheet and cash flows to provide capital for further organic and inorganic opportunities driving our growth. We appreciate our lending institutions for their support," said Brian Cox, Chief Financial Officer at Cologix.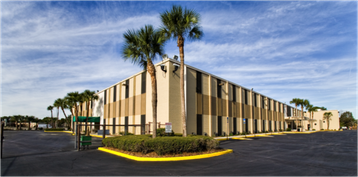 Mo' money
Cologix is headquartered in Denver. The company offers carrier-neutral data centers with strong fiber links – its customers enjoy access to a total of 350 network providers. The data centers themselves span eight cities in the US and Canada, including Dallas, Minneapolis, Montreal and Toronto.
The company says it will spend the additional financing on reinforcing its presence in key North American markets.
The expanded credit limit can be stretched even further using $60 million uncommitted incremental accordion facility.
"The Company has done a terrific job expanding its business through multiple acquisitions and organic growth, and RBC Capital Markets is pleased to continue to lead arrange the Company's debt financings," said Scott Johnson, managing director of RBC Capital Markets.
Earlier this year, Cologix opened MIN3 - its third data center in Minneapolis, measuring at 28,000 square feet.