Colocation, cloud and interconnection service provider Cologix has taken on Bill Fathers as its new CEO, also promoting him to head the company's board of directors.
The former GM and executive vice president of VMware's hybrid cloud service division joined the Cologix board of directors last year, after a year and a half tenure as board director at Telx, a major retail colocation provider acquired by Digital Realty in 2015.
A wealth of experience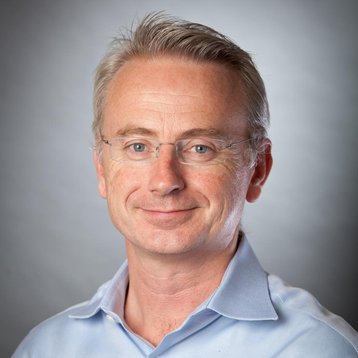 After completing an engineering MA at the University of Cambridge, Fathers was a captain in the British Army for ten years. He has since filled senior positions at Thomson Reuters, CenturyLink, Digital Realty, and Savvis, and remains a senior operating partner at New York based investment management company, Stonepeak Infrastructure Partners.
The private equity firm took a majority interest in Cologix last year, and although the terms of the deal weren't disclosed at the time, the company was valued at an estimated $1.25bn.
Cologix director Brian McMullen said: "We are pleased to welcome Bill to the Cologix management team. He has a well-established track record of delivering organic and inorganic growth across numerous communications infrastructure businesses and driving value creation for stakeholders," adding that "Bill's deep sector knowledge and operating expertise in the data center space will be absolutely critical in helping to drive the next stage of growth at Cologix."
Stepping down is Cologix founder Grant van Rooyen, who also served as the company's president since it was launched in 2010. Van Rooyen is also the president and CEO of Communications and Realty Investments, which owns data centers in Columbus, Jacksonville and New Jersey, and was also acquired by Stonepeak last year.
Cologix director and co-founder Trent Vichie expressed the company's "deep gratitude" to the former CEO. "We wish him well in all of his future endeavors," he continued.
The Denver-based company now operates 25 data centers in nine cities across North America. The company has grown both through physical expansions of its own and acquisitions.
These include data centers previously owned by Net Access and Colo5, Infomart, but also entire companies: DataCenter.BZ, Carrier Connex, the Minnesota Gateway, Standard Connections, Telehouse Centre Canada and Canix Colo.