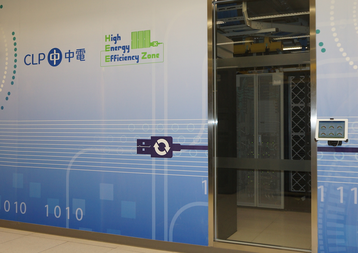 CLP Power Hong Kong (CLP) has been awarded a Gold level certification for its data center facilities under the Certified Energy Efficiency Data Center Award (CEEDA) framework, the first in Asia to achieve this.
CEEDA provides an assessment framework comprising energy efficiency best practices in IT, MEP and management and a set of validation procedures for performance metrics. It enables organizations to improve the energy efficiency of their data centers and demonstrate their commitment to constraining carbon emissions. CEEDA is available for enterprises, colocation providers and for new and existing data centers; it was initiated in the UK and is now available throughout APAC and LATAM in addition to EMEA.
The framework consists of a series of progressively more advanced energy efficiency best practices; meeting successively higher levels of compliance culminates in the attaining of Bronze, Silver and Gold certifications respectively.
High efficiency zone
In this case, the "Gold" certification is for the high energy efficiency (HEE) zone in CLP's data center located in the district of Shamshuipo, which opened in 2002 and has a total server area of 5,953 sq ft (around 600 sq m). The HEE zone was carved out and refurbished in September 2013, and consists of recent developments such as a free cooling system, cold aisle containment and in-row cooling to significantly reduce energy consumption.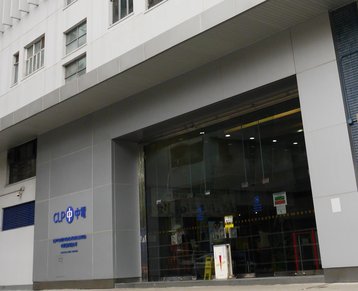 At a time where most data centers in Hong Kong operate at below 22°C, the HEE zone in CLP's data center stands out by operating at 29°C. It is understood that the deployment roadmap of the HEE zone is a pilot for other zones in the data center.
"We are proud of being the first company to obtain CEEDA Enterprise Gold certification in Asia," said Andre Blumberg, director of IT in a statement to Datacenter Dynamics. "It sets a major milestone for CLP Power's data center. It proves our commitment in operating business environmental friendly and efficiently."
CLP's commitment to energy efficiency and carbon reduction within the data center is clear to see, particularly the challenges of an in situ data center upgrade. Moreover, the company is also active in the community to discuss and find ways to better address the challenges of operating data centers in a sustainable and environmentally friendly manner. In 2013, for example, CLP organized a data center symposium that brought together industry experts, government officials, data center operators and energy experts.