British network infrastructure specialist CityFibre has acquired all network assets of managed service provider Redcentric, extending its reach into Cambridge, Portsmouth, and Southampton.
The company paid £5 million ($6.48m) for more than 137km of ducts and cables, and has simultaneously signed up Redcentric as a major customer.
"Once again we've shown that underutilized legacy fiber assets can find a new home in which to flourish within CityFibre's wholesale shared infrastructure model," Greg Mesch, CEO of CityFibre said. "We're very pleased to have secured a deal structure which benefits both our new partner and us, and we look forward to working with Redcentric across our broader national footprint."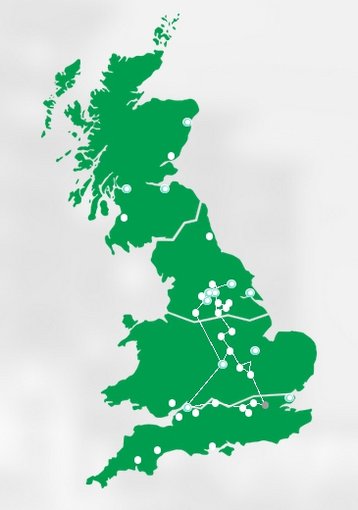 The underdog
CityFibre is the UK's largest alternative provider of wholesale fiber network infrastructure, competing against the dominance of BT Openreach. To this end, the company has been buying up smaller fiber networks across the country: at the end of last year, it agreed to pay £90 million for most of the networking assets of Kcom, a regional network operator that built its brand around challenging British Telecom.
With this latest deal, CityFiber has expanded its network to the key science, business and research parks of Cambridge, as well as to the coastal cities of Portsmouth and Southampton. It has also improved coverage across a number of cities where it was already present including Nottingham, Derby, Northampton and Newbury. Taking new locations into account, CityFibre now has presence across 40 cities in the UK.
As part of the deal, the company has secured £4.5m in long term dark fiber leasing commitments from Redcentric, which has become its major new customer. Similar conditions applied to CityFibre's earlier deal with Kcom.
The expanded network will continue to serve 188 Redcentric customer connections.
Meanwhile Redcentric is expected to focus on its data center business: earlier this year, the company announced it will acquire long-established, London-based colocation provider City Lifeline for £4.8 million ($6.22m).
"This disposal is in line with our strategy of control over our customer affecting core assets while not tying up capital where ownership is unnecessary. We will continue to service customers in Cambridge and Portsmouth exactly as before, and expect to generate additional revenues and network efficiencies over time as a result of our developing relationship with CityFibre," Fraser Fisher, CEO of Redcentric said.