Chinese telecommunications provider CITIC Telecom International CPC has agreed to acquire parts of the networking and data center business of Linx Telecommunications, headquartered in the Netherlands and operating across Europe.
CITIC Telecom International CPC is a subsidiary of CITIC Telecom International Holdings Limited and part of the state-owned CITIC Group (China International Trust and Investment Corporation), the country's largest conglomerate.
The deal includes 470 kilometer optic fiber network in the Baltic Sea, network operations centers (NOCs) in Russia and Estonia, as well as a data center in Tallinn, which hosts Estonia's largest neutral Internet Exchange (TLL-IX).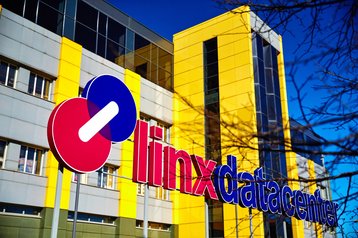 The new Silk Road

Linx serves customers in 14 countries with 24 points of presence (POPs) across Western Europe, Central and Eastern Europe, as well as Central Asia. It offers a wide range of telecommunications and IT services including Ethernet circuits, bandwidth services, MPLS virtual private networks, data centers and cloud computing.
The acquisition extends CITIC Telecom CPC's global footprint to Central Asia and Eastern European markets, helping it capture opportunities arising from China's 'One Belt, One Road' economic initiative.
One Belt, One Road is a development strategy proposed by Chinese president Xi Jinping that focuses on connectivity and cooperation between the People's Republic and the rest of Eurasia, building on the heritage of the ancient Silk Road trade route.
"Our mission is 'Connecting The World with Quality Service' and the acquisition of these important telecommunications assets is significant to our development strategy of expanding business internationally and increasing global network coverage, keeping Mainland China as the foundation of our business, with Hong Kong and Macau serving as both base and springboard to more opportunities," explained Xin Yue Jiang, chairman of CITIC Telecom International Holdings Limited.
"We are leveraging Linx's extensive network resources and experience in Central Asia, Central and Eastern Europe to significantly boost our access to, and capability to handle, opportunities from the "One Belt, One Road" initiative, in addition to addressing and better serving our customers' business needs in these regions."
The deal is expected to close in the second half of 2016.