Cisco Systems will 'eliminate' up to 5,500 jobs in a move to strengthen its cloud computing and security offering, the company has said.
An earlier report published on channel news site CRN had suggested as many as 14,000 positions, nearly 20 percent of its global workforce, could be made redundant, quoting sources close to the company.
The move will allow the manufacturer of networking products to "optimize our cost base in lower growth areas of our portfolio and further invest in key priority areas". The confirmation was published under the heading 'Restructuring Plan', in a statement reporting on Cisco's Q4 and fiscal year results.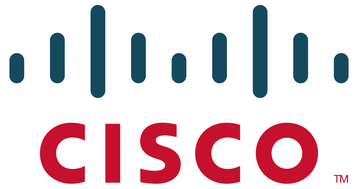 Key market areas
The key market areas in which Cisco wants to improve its performance are the Internet of Things (IoT), security, collaboration, cloud computing and 'next generation data centers'. Cisco will reinvest savings resulting from the job cuts in these areas to push future growth.
The job losses announced in Cisco's statement represent seven percent of the company's global workforce, and will be made starting from Q1 2017. The company's new fiscal year began on 1 August.
Cisco had announced four-figure layoffs at the end of its fiscal year every summer from 2011 to 2014, MarketWatch reported. When new chief executive Chuck Robbins took charge last year, this chain was broken.
The company axed 6,000 jobs in 2014, 4,000 in 2013 and 1,300 in 2012.
Today, we announced a restructuring enabling us to optimize our cost base in lower growth areas of our portfolio. $CSCO#CSCOQ4FY16

— Cisco (@Cisco) August 17, 2016
We plan to further invest in key priority areas such as security, IoT, collaboration, next generation data center, cloud. $CSCO #CSCOQ4FY16

— Cisco (@Cisco) August 17, 2016
Cloud investment
In July, Cisco acquired cloud security firm CloudLock for nearly $300 million, bolstering its security offering. CloudLock's service enables companies to monitor users and data that have migrated to external servers in the cloud.
In total, Cisco has acquired 15 companies under Robbins, considerably swelling its workforce. The company's engineers, Mario Mazzola, Prem Jain and Luca Cafiero, as well as marketer Soni Jiandani, collectively known as MPLS after their first initials, have all founded start-ups that have since been bought back by the networking giant. They include storage specialist Andiamo Networks, Nuova Systems in data center switching, and Insieme Networks in SDN.
The four professionals left in June, after the announcement of a new Cisco business unit that will handle engineering for routing, switching and security products.
Earnings call
During the earnings call Cisco reported Q4 revenue of $12.6 billion, with net income of $2.8 billion. "We had another strong quarter, wrapping up a great year," Robbins said of the results.
The company reported total revenue for the fiscal year of $48.7billion, an increase of 3 percent on the previous year. Its net income for the period was $10.7 billion.
"I am particularly pleased with our performance in priority areas including security, data center switching, collaboration, services as well as our overall performance, with revenues up 2 percent in Q4 excluding the SP Video CPE business," Robbins said.
"Our product deferred revenue from software and subscriptions grew 33 percent showing the continued momentum of our business model transformation."
Deferred product revenue is made up of payments received by a company for products or services that it has not yet delivered.