Networking infrastructure giant Cisco is planning to buy California-based Skyport Systems, a provider of cloud-managed hyperconverged products.
In a blog post, Cisco's vice president of corporate business development, Rob Salvagno, said the deal would give the company access to "intellectual property, seasoned software and network expertise to accelerate priority areas across multiple Cisco portfolios."
The Skyport is the limit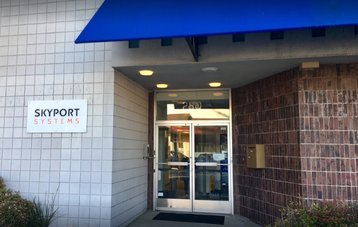 One of Skyport's products, SkySecure, is said to be the first commercial hyperconverged system with an emphasis on security to have been developed by a single company. 
Cisco's interest in Skyport is unsurprising, as its founders include Cisco and Juniper engineers. In 2016, Cisco invested in the firm, participating in a $30m funding round alongside Alphabet's GV, Intel Capital and Index Ventures.
In total, Skyport has raised $67m in funding since it was founded in 2013.
The deal, financial details of which haven't been disclosed, will add another notch to Cisco's tally of recently purchased companies.
Despite laying off staff and seeing its shares drop in value, Cisco has made several acquisitions in the past two years, including those of ContainerX, hyperconvergence start-up Springpath, cloud deployment company CliQr and SD-WAN start-up Viptela.
In October last year, Cisco announced a partnership with Google to deliver hybrid cloud products, combining public cloud and on-premises systems.