Cisco has rolled out a new data center in India dedicated to hosting infrastructure for Webex, its communication and collaboration offering.
The company told local press this week that it has invested in a dedicated India Webex infrastructure, including a dedicated data center. India is the second largest market after the US in terms of usage for Cisco.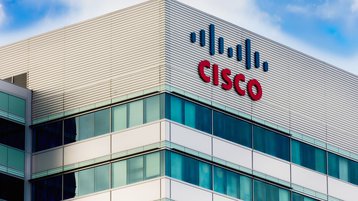 Details around location and whether the company is using a colocation facility were not shared.
"Our goal is to create a more inclusive work experience for the three-fold growth expected in the number of digital workers in India by 2030. If we do this right, we can level the playing field and create new opportunities, regardless of geographic borders, socio-economic background, or language," said Dave West, President Cisco APJC.
Cisco said the data center will offer services to customers and allow Cisco to grow, offer a better user experience, and deliver better security and management across the Webex Suite.
Local dedicated Webex infrastructure will lower operating costs, increase technical efficiencies, and enable Cisco to provide India-specific pricing for customers. Previously priced upwards of Rs 1,000, Cisco has now lowered the price to Rs 550 per user.
"This is a significant milestone in our endeavor to power hybrid work at scale and speed. As more companies go hybrid, the demand for secure and adaptable hybrid work solutions will increase. With this investment, we are looking to capture a growing market that is expected to reach over USD 250 million in India by 2025. With dedicated India Webex infrastructure, we can now offer enhanced performance at a much lower cost to our customers, and empower their move to a successful hybrid working future," said Daisy Chittilapilly, President, Cisco India & SAARC.
In May Cisco announced a new data center in India dedicated to hosting infrastructure for Duo, its authentication offering. The company has previously announced Australia, Singapore, and Japan as Duo hosting locations.
Cisco's Umbrella security services are hosted in a number of colo facilities including Equinix, Digital Realty, and CoreSite. In India, Umbrella is hosted in STT Mumbai 3.