Cloud deployment startup CliQr Technologies has fallen prey to Cisco as the networking giant makes its late but inevitable move towards cloud environments. Cisco said that the acquisition will enable customers to simplify and accelerate deployment of private, public and hybrid clouds.
The $260 million deal is a natural fit for Cisco because the two companies have been working together over the past year to incorporate networking features into CliQr's existing cloud deployment package, CloudCenter. Bringing this capability in-house will enable Cisco to build flexible software systems that can be moved between data centers and cloud, or from one cloud vendor to another in an easily managed way.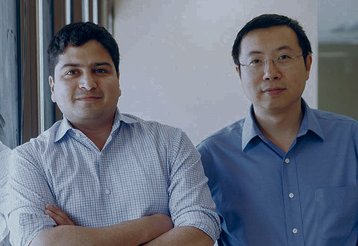 Cloud control
CloudCenter's ability to abstracts the actual infrastructure away from the control plane to any popular cloud environment, down to bare metal deployments, was a powerful draw for Cisco.
Apart from this ability to create a single, deploy-anywhere application profile, CliQr has several other key capabilities. Not only is the deployment automatic, but so are the security settings and access controls, and these will follow the stack wherever it goes.
The software also calculates the costs and performance to determine the best available cloud alternative, displayed through a single management interface to give all-round visibility and control across applications, users and cloud environments.
Following the acquisition, Cisco said it will continue to integrate CliQr across its portfolio to make it easier to automate and manage application policies. The software already integrates with Cisco's Application Centric Infrastructure (ACI), allowing network configurations and settings to be included in a profile.
Gaurav Manglik, CliQr CEO and co-founder said, "We share a common vision and great product synergy that drives application relevancy throughout disparate and ever-changing IT environments. Together we are truly poised to transform the datacenter. When CliQr becomes part of the Cisco team, we will make an even bigger impact in driving efficiencies, security and management of hybrid cloud IT for our mutual customers."
The CliQr team will join Cisco's Insieme Business Unit reporting to its senior vice president and general manager Prem Jain. Under the terms of the agreement, Cisco will pay $260 million in cash and assumed equity awards, plus retention-based incentives. The acquisition is expected to close in the third quarter of this year, subject to the customary closing conditions.