Ciena has named David Rothenstein as its SVP, chief strategy officer, and corporate secretary.
For Rothenstein it represents a promotion, having served as senior vice president, general counsel, and corporate secretary since November 2008, while he's been acting chief strategy officer since March 2022. He's been at the company since 2001.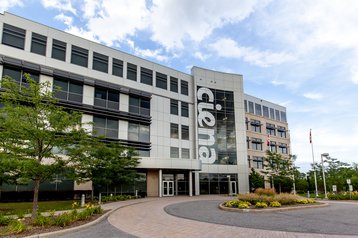 Rothenstein will report to president and CEO Gary Smith.
His new role will see him lead the company's strategic planning and implementation processes, and guide differentiated growth through corporate development activities, including mergers and acquisitions, strategic alliances and partnerships, and venture capital investments, according to Ciena in a press release.
This role will also see him drive the development of emerging solutions, while also heading up Ciena's sustainability and enterprise risk management programs, and will continue to serve in the role of corporate secretary.
"As chief strategy officer, he will further contribute to our continued growth through the reinforcement of our market leadership and the expansion of our addressable market and share," said Smith.
Ciena has also appointed Sheela Kosaraju as SVP and general counsel. Prior to this promotion, Kosaraju served as vice president, deputy general counsel, and, head of international legal since August 2020.
She will be responsible for managing all of Ciena's worldwide legal matters, plus the company's compliance and ethics program, and government affairs activities.
She joined Ciena in 2010, and will report to Smith after joining the executive leadership team. Rothenstein and Kosaraju's new roles will be effective from January 30, 2023.