China Unicom is set to enter the Russian telecommunications and infrastructure market, after establishing a subsidiary headquartered in Moscow.
The new business entity will collaborate closely with local network carriers and ISPs in order to offer a wide range of services to Chinese companies coming to Russia and Russia companies going to China.
These will include global networking, system integration, data center services, cloud computing, video conferencing, information security and analytics.
Road warriors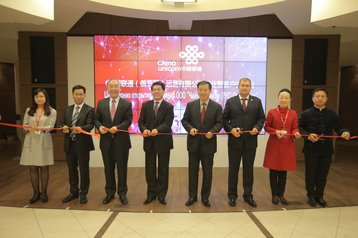 State-owned China Unicom is the fourth largest mobile operator in the world by the number of subscribers. Its latest expansion is meant to promote cooperation and improve IT services in the northern region of the "Belt and Road" – a massive infrastructure project initiated by the Chinese government that involves building roads, railway lines and fiber optic links across Asia.
"The establishment of China Unicom (Russia) Operations Limited is a major event for the cooperation between China and Russia, and a bridge that connects Belt and Road with Eurasian Economic Union," said Li Hui, Chinese ambassador to Russia.
"China Unicom contributed greatly to the ever increasing communications volume between China and Russia, Asia and Europe," added Liu Lihua, Chinese Vice Minister for Industry and Information Technology.