China Telecom's Xi'an "cloud computing base" has been switched on,according to Shanxi Daily.
A joint project involving China Telecom and the Shanxi Goverment, the site will be built in four phases, offering a total floor space of around 400,000 sq m (4.3 million sq ft). Once complete it is expected to become the largest information exchange center for cloud data in Northwest China.
Phase 1, which is now live consists of two data center buildings and one building for offering support  services, with nearly 54,000 sq m (580k sq ft) of floor space capable of hosting 4,500 racks.
The project uses high voltage direct current (HVDC) technology, high frequency UPS systems, high-voltage motors and racks with multiple power densities. It combines water-based central cooling with intelligent air conditioners using fresh air, and integrates plenum chamber with cold aisle containment to get accurate cooling. China Telecom also emphasis is includes security measures to keep information sarfe.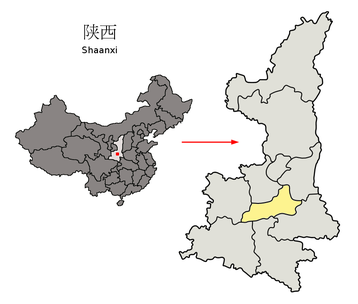 The site will support internet data center services, disaster recovery center, a cloud-based call center, and a cloud data center for big data analysis, aiming to serve users across the country.
Large internet players including Tencent, Alibab's online shop Taobao, Baidu and Sina are among more than 120 organizations who have signed up. The list includes financial organizations, goverment bodies, and enterprises.
The sit is estimated to generate up to 1,000 jobs, and create 400m CNY ($65m) revenue each year once it is brought online.
The Xi'an Cloud Computing Base is one of China Telecom's eight main cloud computing nodes. Last October, the telecommunication player upgraded its cloud resource pool deployment from "4+2" to "8+2". Here, "2" refers to two mega cloud campuses in Inner Mongolia in North China, and Guizhou in Southest China; and "8" refers to eight regional cloud data centers covering the whole country.
Ealier this year, China Telecom announced that it would establish a third nationwide backbone network, alongside the two existing ones provided by ChinaNet and CN2, aiming to achieve interconnection among its different data centers and become a cloud service provider that caters to future business requirements.
For more China data center news, please visit http://dcd-group.cn/.