Telecommunications giant China Telecom Global (CTG) has announced partnerships with data center operators Global Switch and Daily-Tech.
Global Switch runs an extensive network of facilities in Europe and Asia-Pacific, while Daily-Tech maintains infrastructure in China.
Under the terms of the deal, CTG and Daily-Tech will get access to Global Switch's 10 existing data centers, with plans for expansion. The trio will also collaborate on marketing and services.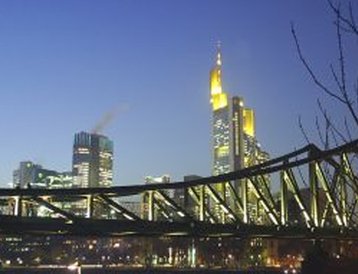 Global Switch's global switch
Global Switch currently operates in Amsterdam, Frankfurt, London, Madrid, Paris, Hong Kong, Singapore and Sydney, with a combined technical space of 300,000 square meters (3,229,173 sq ft).
"The signing of this agreement is a testament to Global Switch's considerable strength, experience and reliability as an international, large-scale, carrier and cloud neutral data center owner, developer and operator," John Corcoran, Global Switch CEO, said.
"It represents another core building block in our future growth strategy, and is a further demonstration of the springboard and connectivity we can offer to companies seeking to expand within a secure, professionally managed and world class environment."
The partnership with Daily-Tech should not come as too much of a surprise to those following Global Switch news. Late last year, Li Qiang, Daily-Tech's CEO and a major shareholder in the company, led the Elegant Jubilee consortium to acquire a 49 percent stake in Global Switch, despite security concerns.
At the time, the two companies announced that they would collaborate on a data center in Shanghai, and since then, Global Switch has closed a $530 million revolving credit facility.
At a partnership signing ceremony this week, Qiang said: "This is an innovative, enabling and global cooperation agreement between three large-scale businesses with significant experience.
"It will offer new and secure growth opportunities to our strategic customers, and reaffirms our collaborative approach towards overseas expansion, by finding and sharing opportunities with mutual benefits. Ultimately, we aspire to serve more Chinese and international customers by working together." 
Deng Xiaofeng, CEO of CTG, added: "We are delighted to enter into this worldwide relationship with two of the data center industry's leading providers.
"This pioneering and important agreement will ensure our customers receive quality and secure data center infrastructure, facilities and services as they expand internationally, as well as boosting CTG's competitiveness in new markets."
He continued: "We are also pleased to be taking another significant step forward in delivering against the objectives of China's Belt and Road initiative."