The world's biggest technology trade show is in the balance, as major player are reducing their presence at CES 2022, due to take place from January 5 to January 8 in Las Vegas.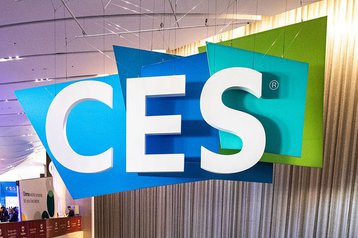 T-Mobile has pulled out of attending the Consumer Electronics Show owing to Covid-19, which means CEO Mike Sievert won't be delivering a keynote, reports The Verge. Intel has also pulled out. Meanwhile, Lenovo, HP, AT&T, and Amazon staff won't attend the show in person, according to reports. Media titles staying away include The Verge, CNET, Engadget, TechCrunch, TechRadar, and Tom's Guide.
At the time of writing the Consumer Technology Association (CTA) is still very much intending to go ahead with CES 2022, saying it has strong safety measures and good digital access for those outside Vegas: "Our mission remains to convene the industry and give those who cannot attend in person the ability to experience the magic of CES digitally."
CTA says 42 exhibitors have canceled, but this amounts to only seven percent of the show floor, and there are still new exhibitors coming in: "Since last Thursday, we've added 60 new exhibitors for our in person event. Registrations for both our digital access and our Las Vegas event are continuing to show strong momentum, with thousands more registrations in the last few days."
Despite pulling out, companies like T-Mobile are still sponsoring the event. But Sievert has pulled his keynote including any virtual version of it, according to its press release.
News reports say that Nvidia's keynote will be virtual-only, while companies including Sony, Samsung, and Google are "monitoring local conditions." Other big players not going to the show include Meta/Facebook, Twitter, and Pinterest, with Intel reportedly considering its position.