CenturyLink has completed the previously announced sale of its data center and colocation business to a consortium led by BC Partners and including Medina Capital Advisors and Longview Asset Management.
With the $2.3 billion sale complete, the business has been combined with Medina Capital's security and data analytics businesses - including Cryptzone, Catbird, Easy Solutions and Brainspace -  and named Cyxtera Technologies.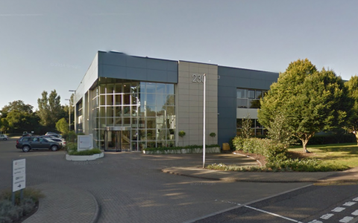 Once in a CenturyLink
Cyxtera runs 57 data centers, consuming 195 megawatts of power across 2.6 million square feet (241,548 sq m) of raised floor space. Under the terms of the deal, roughly 700 CenturyLink employees will transition to Cyxtera.
Manuel Medina, founder and managing partner of Medina Capital, will become Cyxtera's CEO.
He said: "The last two decades have brought seismic changes to enterprise IT availability, agility and scalability, and the next era must be underpinned by a similar revolution in infrastructure security.
"I am proud and excited to be working with an all-star team of seasoned professionals with proven success in the fields of IT infrastructure and cybersecurity as we launch a new global platform to help realize this vision, to help our customers operate and secure their critical applications and business systems. I'm delighted to welcome our team, our customers and our partners to Cyxtera."
CenturyLink, which will maintain a 10 percent stake in Cyxtera and has received approximately $1.86 billion of pre-tax net cash proceeds, plans to use the money to help fund its acquisition of Level 3 Communications.
"This sale allows CenturyLink to drive greater focus on our network infrastructure while still having the ability to sell colocation services in these data centers," Glen Post III, CEO and president of CenturyLink, said.
"CenturyLink provides reliable and secure network solutions that are critical to the success of businesses which increasingly rely on digital connections to help ensure the growth and success of their operations. Additionally, our hosting and cloud services, combined with our robust IT services and solutions, offer customers an impressive suite of complementary services."