Chinese electronics giant Huawei is the latest server vendor to design a hybrid cloud solution based on Microsoft's Azure Stack platform. The new hardware was announced at CeBIT 2018 in Hannover.
Azure Stack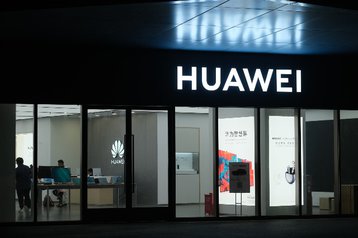 Released late last year, Azure Stack was designed to let enterprises roll out edge or hybrid cloud deployments, by extending Azure's services and capabilities on-premises. This means that Huawei's hybrid cloud solution will offer the same application model, self-service portal and APIs as the Azure public cloud.
Huawei says the on-premises hardware helps address customer challenges that may arise from data sovereignty, latency or connectivity issues, and offers enterprises the ability to access Azure's wealth of resources and services with guaranteed consistency.
The solution is powered by Huawei's FusionServer V5 high-density servers and CloudEngine switches. The former supports up to 16 storage drives, with NVMe SSDs serving as a large-capacity cache to enhance overall system performance, while the latter is an SDN switch with support for 10G and 25G Ethernet networks.
Speaking at CeBIT, Vijay Tewari, who heads the development of Azure Stack at Microsoft, praised Huawei for its speed to market: "Huawei is one of the unique partners that we partnered with to deliver an Azure Stack solution to customers. The amount of time that Huawei took to launch product was the shortest time it took as compared to other partners."
Use cases
Tewari ticked off locations such as oil rigs, ships and aircraft where large amounts of data processing may be required, but which might have no access to the public cloud. As expected, other considerations he cited revolve around compliance and data sovereignty.
"There are many countries which are now saying that the data that belongs to their citizens, whether health or financial data, must stay within the geographic boundaries of that country… Microsoft Azure Stack offers the ability to comply with the regulatory regime of the geography to offer cloud [services]," he said.
"The enterprise digital transformation is advancing into greater depths, engaging more and more industries," Qiu Long, president of the IT server product line at Huawei, said in a statement. "Service workloads are increasingly diversified, accompanied by changes faster than ever before.
"The hybrid cloud solution for Microsoft Azure Stack, launched by Huawei this time solves problems caused by differences in private and public cloud architecture and greatly improves the computing efficiency and agility between public and private clouds."