Hybrid cloud provider Computer Design & Integration (CDI) and Computer Design & Integration Southeast (CDI Southeast) have spun-off CDI Southeast, their data center specialism, ending a five-year joint venture plan and creating two private companies focused on two distinct areas of IT coverage – cloud and data center infrastructure.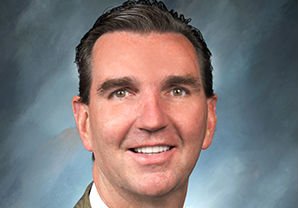 Specialized units
The spin-off allows CDI to concentrate its investments in its cloud and managed services annuity business efforts. The company will continue to direct its sales initiatives on the Northeast and Mid-Atlantic regions, while the former CDI Southeast will focus on the North Carolina, South Carolina, Georgia and Florida markets. It is expected that the deal will close by the end of December.
Trish Bakker and Eric Bakker remain as CEO and president of CDI LLC. Dave Brown, presently president of CDI Southeast, will lead the new entity.
While they are no longer part of the same business organization the two companies intend to maintain business relationships.
"Our work with CDI Southeast over the past five years has significantly strengthened our core business and created new opportunities for business growth," said Eric Bakker, president, CDI. "The decision to separate at this point uniquely positions CDI and Dave Brown's business for greater independence, focus, financial resources, and the flexibility to adapt quickly to evolving market and customer dynamics," he added.
"I am excited at the opportunity to sharpen our strategic focus in the Southeast region by providing an unmatched level of service to customers through innovation and operational excellence. The split will allow both companies to pursue distinct strategies to drive profitable growth," said Dave Brown, president, CDI Southeast.
CDI LLC and CDI Managed Services will continue to operate under CDI LLC. Both new companies will have their own brand identity.
CDI was founded in 1995 and has 700 customers in the health-care, financial services, pharmaceutical, media and entertainment spheres and is an EMC Platinum Business partner as well as partnering with Cisco, VMWare, Microsoft and IBM.