American real estate investment trust Carter Validus has acquired a fully leased data center in Massachusetts.
Carter Valdius Mission Critical REIT II (CVMC REIT II) has paid $37 million for the 153,000 square foot facility in Andover, on the outskirts of Boston.
"We believe Andover is a favorable location for this property due to its close proximity to Boston's large concentration of businesses with demand for data center services, and its cooler temperatures are ideal for data center environments. We are pleased with the quality of the facility as well as the tenants that fully occupy it," said Michael Seton, president of CVMC REIT II.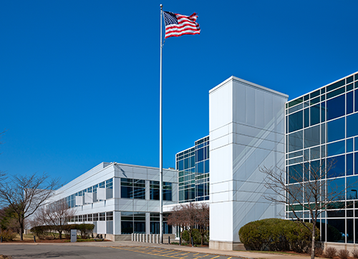 Making money

CVMC REIT II was established in 2013 to acquire mission critical real estate assets in the data center and healthcare sectors. Its predecessor – the original Carter Validus Mission Critical REIT – has been closed to new subscriptions, after building up a property portfolio worth more than $2.3 billion.
The trust's latest acquisition is a facility in Andover, occupied by hosting and cloud provider Navisite, along with an unnamed weather forecasting company.
The data center was built in 2000 and offers 2,500 kVA of power backed by four gensets. It enjoys access to multiple network carriers and is protected by biometric security.
"This acquisition is a representation of our commitment to acquire mission critical buildings with long-term, creditworthy tenants. We believe our investment in this facility will add value to our growing portfolio of data center and healthcare assets," said John Carter, CEO of CVMC REIT II.
The trust has been acquiring data center properties non-stop since it was founded: recent purchases include facilities in Georgia and Michigan, Tennessee, California and Virginia.