1-Net will be teaming with BT to offer data center services to global customers at the upcoming 1-Net North data center that is under construction in the at Marsiling in th enorth of Singapore. The deal also gives 1-Net customer access to BT's City Fibre Network for coverage across different data centers in the region.
The provider promises that 1-Net North will be the first data center in Southeast Asia to have Tier III certifrication for its design and build by the Uptime Instutute (Tier Certification of Design Documents and Tier Certification of Constructed Facility by Uptime Institute, although it is still not complete.  1-Net North was originally planned for completion by the last quarter of 2015, though this has since been pushed back to the first quarter of 2016.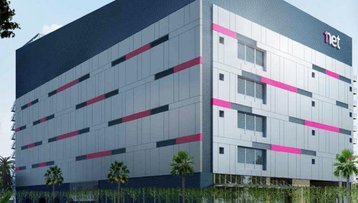 The five-storey purpose-built and mission-critical building is specifically designed to meet the stringent safety and data security guidelines of the Monetary Authority of Singapore (MAS), and comes with advanced security features, perimeter fencing and abomb blast proof concrete wall.
According to 1-Net, all mission critical systems within 1-Net North are configured to facilitate concurrent repair, maintenance and even replacement without disruption to essential business operations.
The agreement with BT builds on 1-Net's "Data Center Corridor" vision in which 1-Net customers drive better performance through an interconnected data center network. Indeed, in May 1-Net announced it will upgrade the connectivity to 14 partner data centers to 1Gbps or 10Gbps. This means that enterprises housed within supporting data centers will now the means to transfer large amounts of data between data centers in Singapore, as well as partners within the region itself.
"We look forward to further extending our collaboration with 1-Net. Highly secure and resilient data centers lie at the heart of our Cloud of Clouds vision, helping our customers takes advantage of the flexibility and cost efficiency Cloud offers," said Wong Wai Meng, the vice president of BT Advise, Asia, Middle East & Africa at BT Global Services.
"Together with BT, we have seen a great opportunity to deepen our business relationship, and we are glad that BT has selected 1-Net as their partner to expand their data center offerings in Asia," said Wong Ka Vin, the managing director of 1-Net in a statement.
"Over the past few months, we have made several announcements on our Data Center Corridor vision, which is aligned with BT's strategy to connect data centers in cities regionally. This will strengthen our connectivity efforts to attract more customers to 1- Net North," he said.