Private equity firm Bowmark Capital has taken a majority stake in British data center company Node4, and has committed a further £40m ($50.5m) of follow-on funding for expansion over the next three years.
In the previous three years, Node4 has tripled its staff numbers and grown its customer base to 900.
Finding its mark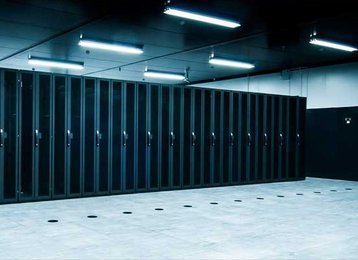 "Node4 has achieved every strategic objective it set itself three years ago. Now it's time for the next exciting phase in our growth and development," Andrew Gilbert, Node4's MD said.
"While we continue to offer excellent service to existing customers, with business-as-usual, we will also be undertaking several exciting new initiatives in the background to ensure we have the right technology available to best serve our customers and grow our business further."
Bowmark Investment Director Stephen Delaney added: "We have been tracking the ICT managed services sector for a number of years and are delighted to have the opportunity to invest in the standout company in the sector. We have been hugely impressed with Andrew Gilbert and his team and what they have achieved to date."
Martin Draper, chief executive of previous institutional investor LDC, whose shares Bowmark bought out, said: "The company's success demonstrates the impact private equity investment can have as a catalyst to build scale and value, and to support the vision of ambitious management teams.
"Our close partnership with Andrew and the team has helped the business to more than double its revenues and triple its employee numbers."
Those three years saw revenue rise from £13m to £28m. In 2015 the company acquired London-based cloud provider Premier IT Networks, and in February 2016 Node4 expanded its Northampton data center, and shrunk its PUE.
The company is a member of the UK's G-Cloud procurement framework which supplies the public sector with cloud-based products.