Google is one step closer to building a large data center in Bissen, near Mersch, Luxembourg.
Environmental studies on the 33.7-hectare greenfield site have been completed, with the Bissen municipality now set to vote one whether the land can be reclassified for data center use, local radio station 100,7 reports. After the vote next month, the local mayor will have the final decision.
No small potatoes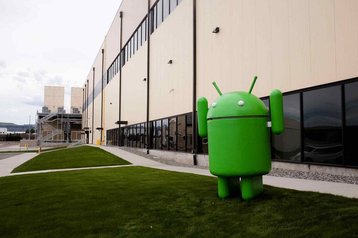 Google has been eyeing Luxembourg for some time, but it struggled to find land for a €1 billion ($1.15bn) data center project. Last year, the corporation went as far as to give the government an ultimatum - help us find space we can use, or we will leave.
After securing one potential location, Google and the government turned to Bissen, but that too had issues. One of three brothers owning a small plot of potato farmland refused to sell his property.
"The problem was not the price for the potato farmer… There was a party of three that inherited the land from their parents but they didn't talk to each other - one didn't talk to the other two," deputy prime minister Etienne Schneider told the Financial Times at the time. The Government of Luxembourg then threatened to take his potato farm anyway, so the owner relented and sold the land to Google.
Whether the land will become home to a data center is now up to the municipal council, which is expected to vote in November, after reviewing public comments.
A public consultation is set to be launched following Luxembourg's general elections on October 14, to prevent the appearance or actuality of political considerations playing into the discussions. After the vote, the public will have another month to appeal the council's decision.
"But, whatever the outcome," Bissen's mayor Jos Schummer told the Luxembourg Times, "I'm the only one authorized to issue building permits and to install Google in my commune."