Big Switch Networks, fresh from a $30.7 million fund raising round, has joined the HPE Open Networking ecosystem.
HPE will reselll Big Monitoring Fabric and Big Cloud Fabric, while Big Switch products will provide HPE's Altoline data center networking offering.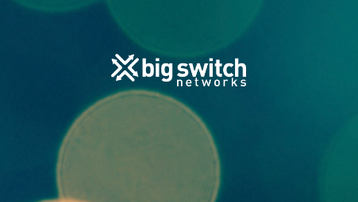 Shared portfolio
"We continue to see customers vote for choice, as witnessed by the rise in demand for open networking solutions. We're pleased to extend our open networking ecosystem with HPE," Susheel Chitre, VP of business development at Big Switch Networks, said.
"HPE and Big Switch will provide customers with the best solutions for their specific needs, including SDN-based data center fabric optimized for VMware workloads, scalable, high performance OpenStack NFV deployments, next-generation out-of-band network monitoring, and a scale-out SDN service-chaining fabric for DMZ security."
Big Switch previously signed a similar agreement with Dell three years ago.
Philippe Michelet, HPE's senior director of product line management, data center networking, added: "With the addition of Big Switch to our portfolio, customers gain access to easy-to-use, easy-to-deploy solutions for network management, visibility and security.
"This cooperation shows our commitment to provide our customers with innovative open networking solutions that address their network agility and scalability challenges."