Big Switch Networks has launched operations in Australia, selling its hyperscale networking services through global partner Dell and local distributor Newgen Systems.
The Santa Clara, California-based company was motivated to move into Australia because it saw strong interest in next-generation networking technologies in the country, and that it is a growing market for SDN products, according to Mario Vecchio, who has been appointed to the position of Asia-Pacific managing director, based in Melbourne.
Big Switch has already deployed its networking solution for the Australian Department of Immigration and Border Protection. Big Switch has also signed deals with five telcos within the Asia-Pacific region.
It said it has a number of other customer partnerships in the pipeline.
The Asia-Pacific region currently represents more than 15 percent of the company's customer pipeline. It launched operations in Japan in late 2014.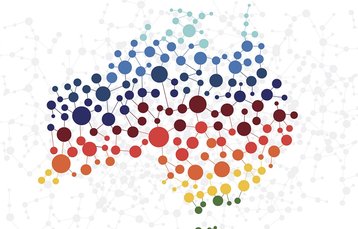 Lighthouse market
As part of the expansion, the company has extended its partnerships in the region with Palo Alto Networks, Red Hat, VMware, F5, Edgecore Networks, FireEye and ExtraHop, a move Big Switch said would supply Australian customers with a broad range of deployment options.
The two products made available in Australia are its Big Cloud Fabric and the SDN-based Big Monitoring Fabric. They provide physical and virtual workload connectivity in data center pods and enable security and monitoring of network traffic.
Big Cloud Fabric applies to OpenStack and VMware's NSX, while Big Monitoring Fabric delivers pervasive visibility and security, and DMZ/ExtraNet security.
Douglas Murray, Big Switch Networks' chief executive, said that going up against Cisco's ACI is an opportunity to grow.
"Cisco has its version of SDN that it's trying to evolve but we've now become the option for a lot of the other companies in that space," he said.
"I expect Australia to be the 'lighthouse' for Asia-Pacific and we look forward to build off our ecosystem of partners and build out a team here on the ground as we get more customers."
Big Switch will provide services to the financial services, public sector, higher education, healthcare, manufacturing, hi-tech and telecommunications industries.
Bringing innovation
Robert Perin, Newgen Systems' chief executive, said the partnership helps local resellers quickly meet network monitoring and data center operation needs.
"Being Big Switch Networks' Australian distributor means we are bringing innovation and value to the local market with SDN technology.
"Not only are we changing the economics around traditional networking, but we are also modernising the network world," Perin said.