German pharmaceutical firm Bayer is putting an office and data center campus in Missouri up for sale.
At the same time, AT&T and Baptist health are offering their data centers in Ohio and Florida respectively for sale-leaseback deals.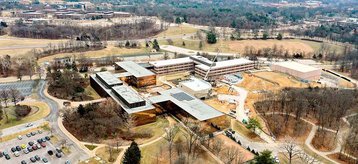 Bayer, Missouri
In Missouri, pharmaceuticals company Bayer is marketing an office and data center campus totaling more than 546,000 square feet (50,700 sqm) that is ready for immediate occupancy or full redevelopment in Creve Coeur.
The property sits on a 95-acre infill site at the southwest corner of Lindbergh Blvd. and Olive Blvd, and currently spans office space, cafeteria, and a data center. Current zoning allows more than two million square feet, offering zoning potential. The data center was built in 2007 and totals 36,000 sq ft (3,300 sq m).
"We've has seen tremendous interest already for the site and have begun property tours," said JLL's Capital Markets group managing director Tom Kirschbraun. "We will begin accepting offers within the coming weeks and anticipate closing by end of year."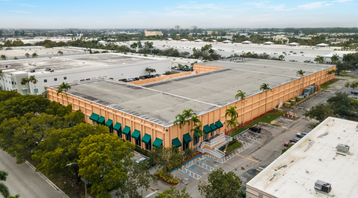 Germany-based Bayer acquired the campus with its 2018 purchase of Monsanto for $65 billion. Despite expanding the site and saying in 2019 it plans to bring 500 new jobs to the site, the company recently said it envisions "a future that will require less physical office space than before." The company is retaining some of its buildings in the area.
Baptist Health, Miami
In Florida, Baptist Health South Florida is offering the opportunity to acquire the 100 percent fee-simple interest in 2100 NW 84th Avenue; a 103,000 sq ft (9,550 sqm), 4.3MW data center in Doral.
Baptist Health is a faith-based not-for-profit healthcare organization in Miami. Upon sale, Baptist Health will execute a 2-year partial sale-leaseback, with the remaining space and power made available to new owners. The single-story property sits on 4.5 acres and was build in 1991, and renovated in 2000.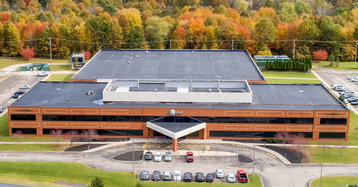 AT&T, Columbus
In Ohio, AT&T is selling its office and data center at 8372 E Broad St, Reynoldsburg. Built in 1998, the 16.8 acres site spans 143,000 sq ft (13,285 sq ft) facility across two buildings.
Upon closing, AT&T Services, Inc. will leaseback the entirety of the property's separately contained data center – spanning 63,000 sq ft (5,800 sqm) and 1.9MW of capacity – for an initial five-year lease term on an absolute triple net basis, providing 80,000 sq ft (7,400 sqm) of vacant office space upon close. AT&T's lease will include two two-year renewal options with 2.50 percent annual rent escalations