British military contractor BAE Systems has been awarded a five-year US Department of Defense (DoD) contract worth $699 million.
The company will support Defense Supercomputing Resources Center (DSRC) users under the High Performance Computing Modernization Program.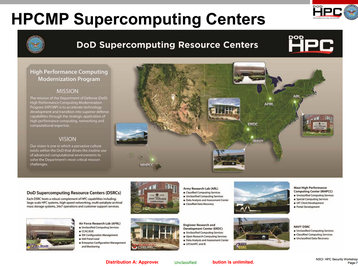 Details about the contract are limited, with BAE simply set to help operate and maintain the military's supercomputing systems until June 15, 2027.
The company won out over three other proposals to the Army Corps of Engineers, which is running the procurement.
The DoD operates five DSRCs - the Air Force Research Laboratory, Army Research Laboratory Aberdeen Proving Ground, Army Engineer Research and Development Center, Navy DoD Supercomputing Resource Center, and the Maui High Performance Computing Center.
Last year, Verizon was awarded $495 million to manage the network connecting the supercomputers, as well as more than 100 Edge compute sites.
The DoD most recently added two supercomputers to the DSRC this year - one 8.5 petaflops system at the Navy DSRC at the Stennis Space Center, and a nine petaflops machine at the Air Force Research Lab in Ohio.
Both are provided by Penguin Computing.